"I'm only halfway

of my dream"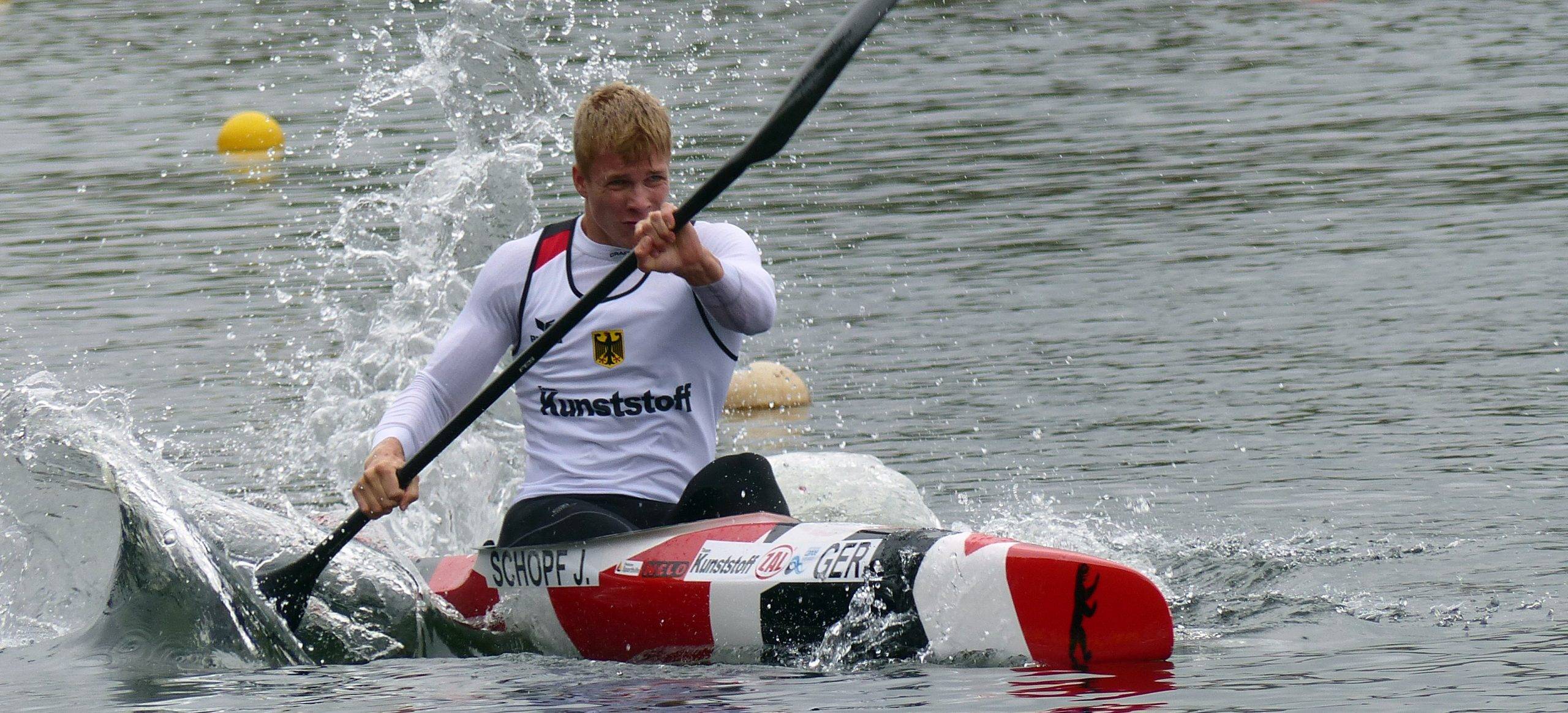 Birth: 
08/06/1999 Berlin (Germany) 
Results: 
2019:
World Champion K2 1000m 

European Games Champion K2 1000m 
2018: 
2017: 
Junior World Champion K1 1000m

Junior World Champion K4 500m
2016:
Junior World Champion K1 1000m
2015: 
4th  place Junior world championship K4 1000m
Kayak idol?
Guys like Adam van Koeverden, Kenny Wallace and of course my dad Max Hoff- guys with charisma and a dual carrier
Favorite distance and training?
Favorite distance:
Favorite Training:
K2 sessions with Max (intervals)
K1 4-6x 500m GA2 intensive
Favorite paddle and boat?
Favorite boat:
Favorite Paddle:
FES Rotor XL (similar like Bracsa 5)
Motivation song?
4AM (Scooter)
Any advice for beginners?
Fun is the most important thing
Hello Jacob, and thanks for having us!
You've been recently named as the german new hope, and we'd like to know more about you.
Are you ready for some questions?
Lets' go!
Apart from physical training, do you have mental training scheduled in your routine? 
No. I have never done professional mental training. I communicate a lot with friends, coaches and family, that helps me.
Last summer you beat your team mate Tom Liebscher a few days after he broke the world record in K1 500m.  What were your feelings about it? 
My feelings…? I was happy like everyone, who won a race. More important is that this shows me and maybe some others, that this sport offers much great athletes.
How do you manage to keep calm before and during a  competition?
I listen to a lot of music, talk to friends and do some funny things. I'm not very serious until shortly before the start. I am very concentrated just before the race begins. Otherwise the whole competition would be too exhausting and too little fun for me.
How do you switch off from your routine?
Music, Friends, Family…
What is a normal day like as a professional paddler?
Getting up early following my strict sports schedule, studying in my break, train again. 
Now that you are a world champion, is it what you expected when you were a child and decided to go for it?
Maybe it is the halftime. Becoming world champion was never my dream as a child. The Olympic Games are the dream.
Is being a world champion a pressure to deal with or an extra motivation?
Motivation! I'm only halfway of my dream.
Thank you Jacob and good luck on your journey to Tokyo 2021!